How to comment and vote on an idea
Go to the "Share your idea" page on our crowdsourcing website wwf-nz.crowdicity.com.
Scroll down to view all the submitted ideas.
Click on the idea you are interested in to display the full brief for that idea.
To vote for the idea click on the thumbs up button on the right hand side of the screen. You can vote once for each new idea.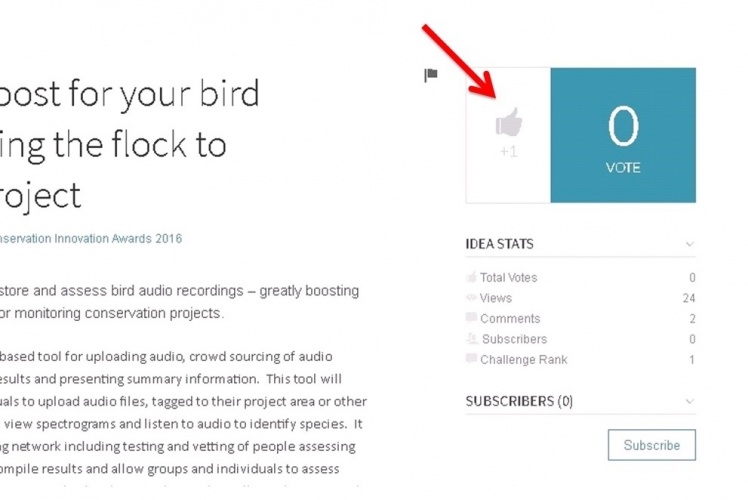 To comment on the idea scroll down to the bottom of the page and type your feedback in the comments box, then click on the "post" button.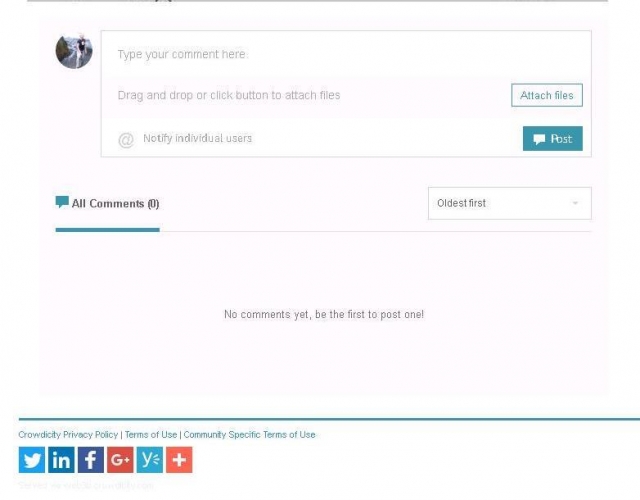 You can attach files with your comment if they are relevant, for instance an image or review of a similar idea. Just click on the "Attach files" button to access your files (100MB size limit on attachments).