THE WWF CONSERVATION INNOVATION AWARDS
What's your bright idea? 
New Zealand's environment is in crisis, so business as usual isn't an option. WWF-New Zealand wants game-changing ideas that will change the face of conservation.
If you're an innovator, an inventor or a creator, we want to hear from YOU!
Enter your big, bold ideas into the 2017 Conservation Innovation Awards, which will be open from 25 September to 15 October. A prize of $25,000 will be awarded to each of the three winners.


Watch this short film featuring 2016's CIA award winners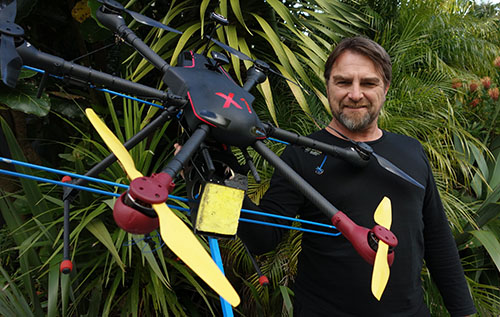 2016 winner with DroneCounts Philip Solaris
This year we are awarding prizes in three categories: 
Engaging young people and communities
Seeking new ways of engaging people to increase the scale and effectiveness of community engagement in conservation
Predator Free New Zealand 2050
Unearthing new methods and technologies for eradicating mammalian pests in New Zealand
Open Category
All environmental solutions are welcome here

WWF Conservation Innovation Awards supported by